Clubhouse Sports Media Partnership
We are pleased to announce our partnership with Clubhouse Media to offer local business the opportunity to be able to advertise their businesses and services. They can do this by sponsoring a hole that will be advertised throughout the club on our video screens as part of the 3D flyover. To see each of our 18 holes as a 3D flyover. You will also get  Please enquire at the club if you are interested in advertising your business. Click on the logo to see more
---
Welcome.
To the hidden jewel.
Llantrisant & Pontyclun Golf Club is a 'hidden jewel' situated in the heart of Talbot Green.
A parkland course lined with mature trees and bounded by the river Ely at its northern edge. The course itself is a little over 5,300 yards and presents an enjoyable challenge for all levels of golfer.
The views from the course are spectacular and there is plenty of wildlife to take in on your way around. The clubhouse is warm and inviting with an atmosphere that we are all very proud of.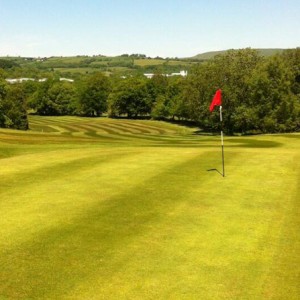 Membership.
See for yourself.
With a current membership of around 400 we have a good cross section of golfers. All sections of the club welcome new members and there is something here for everyone. We offer a competitive membership package from Full Membership to Weekday Membership.
A great test of golf.
For all levels.
The course is not long, but its small greens and tight fairways present a challenge to golfers of all levels. Why not book a tee-time and test yourself?